What's The Difference Between A Compact Powder & Dewy Cushion?
A compact powder and a dewy cushion appear to have identical functions, but they essentially serve different purposes. Knowing each beauty product's distinct purpose can help you use it to its full potential. Let us dive deeper into this!
What is Compact Powder?
Compact powder is a portable lightweight compressed powder and is frequently sought after in the market. A compact powder is typically assumed to be a stand-alone cosmetic; even so, a compact powder can only give light coverage.
a. What is Compact Powder Used For?
A compact powder should be utilized to set your base makeup and fundamentally complete the outlook of your makeup. This will also help safeguard your makeup in place, allowing your makeup to look flawless for longer periods! As a result, you won't be required to retouch your makeup as frequently. On top of that, a compact powder is a must-have item if you have oily skin. Compact powders can absorb your skin's oils, giving you the matte makeup look you going for.
b. How to Accomplish the Perfect Look?
If you seek to accomplish the perfect look, try out PIXY's Two Way Cake Perfect Last. Its smooth, silky soft texture can aid in covering your pores. This compact powder provides a long-lasting flawless look for up to 8 hours! It also contains SPF 30 PA+++ to keep you well-protected against UVA and UVB rays.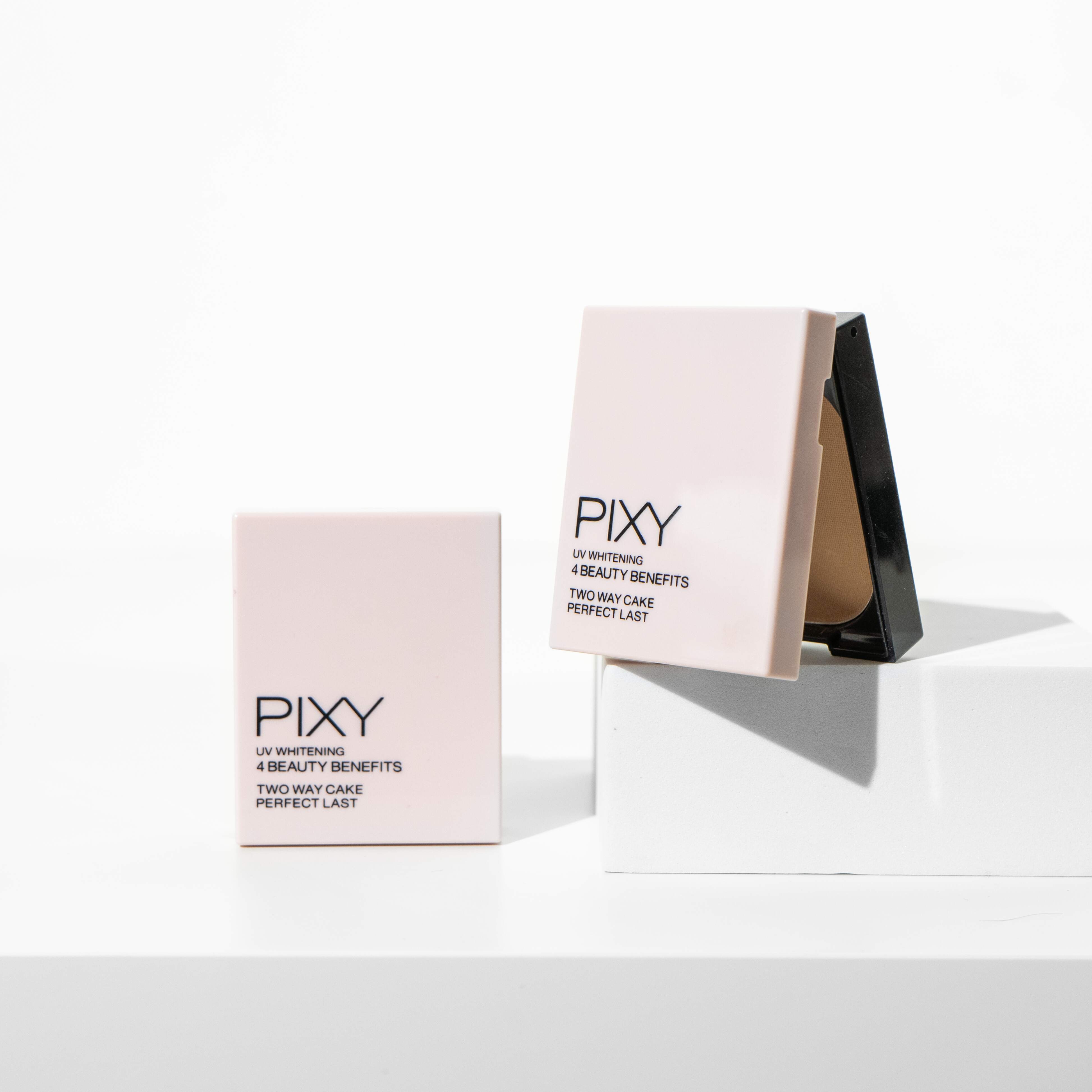 What is a Dewy Cushion?
Did you know that the cushion foundation originated in Korea? A dewy cushion, as opposed to a compact powder, is in liquid form that serves as the base for your makeup. Essentially, a dewy cushion is a compact that contains a liquid foundation which can provide light to full coverage for your makeup base. If you are going for the no-makeup makeup look, you definitely need to give it a try!
a. What is a Dewy Cushion Used For?
The dewy cushion comes in a compact case, paired with an amazing applicator puff. It is much handier in comparison to a typical liquid foundation packed in bottles. It is best to keep one in your purse for touch-ups. The greatest part about a dewy cushion is that you can build the coverage you going for by layering it. The more layers you apply, the fuller the effects will be. 
A dewy cushion is also an excellent product for individuals who are new to makeup. If you're new to the makeup world, it can be difficult to choose among the various foundation alternatives in the market. Thus, a dewy cushion would be a great start because it provides adjustable coverage and includes an applicator puff.
b. How to Achieve a Natural Look with Adequate Coverage?
Try PIXY's Dewy Cushion if you going for a natural look with adequate coverage. This dewy cushion has a light texture but buildable coverage that can conceal blemishes and uneven skin tones. The nourishing ingredients in PIXY's Dewy Cushion, help give you a natural glowing effect.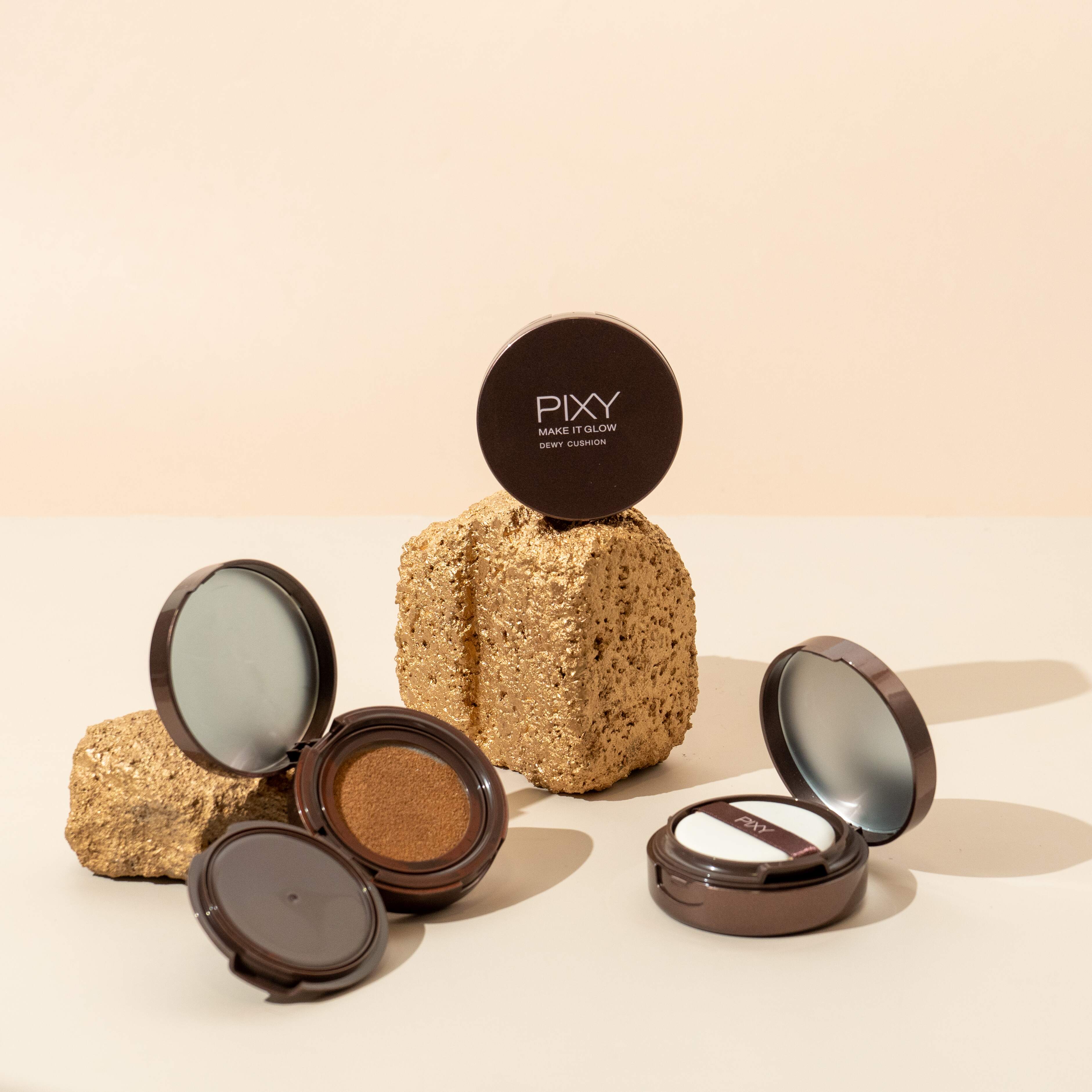 To summarize, the difference between a compact powder and a dewy cushion is that a compact powder is a powder that is intended to set your makeup, whilst a dewy cushion is the best to use as your makeup base. Ultimately, knowing how to use makeup effectively is the secret to stunning makeup!