Why are so many loyal to PIXY UV Whitening Two Way Cake?
Follow the stories of PIXY users as they share their experiences and the secrets towards their loyalty to PIXY. We wish them a very big thank you and our appreciation goes out to all of them!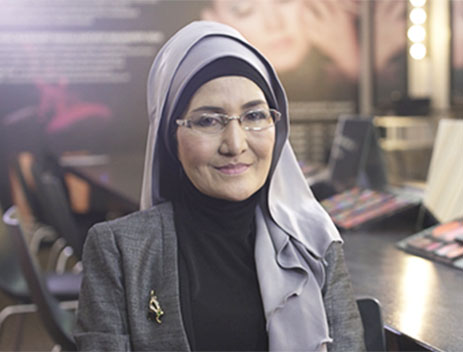 Sofia Abbas
I am Sofia Abbas, founder of Akademi Kecantikan Artistik Diyana and I have been in the beauty industry for about 28 years. I use PIXY Two Way Cake for well-known models during photoshoots and even for students of the academy. At the academy, we teach Day Occasion Makeup, Photoshoot Makeup, Bridal Makeup, Stage Makeup, Film Makeup and High Fashion Makeup. The PIXY powder is flexible enough and suits all types of makeup techniques. What I'm most impressed with is that the quality of PIXY is good, long lasting AND reasonably priced. This makes it easily purchased by makeup artists and even our students.
Dyana Sofia
I am Dyana Sofia, managing director of Akademi Kecantikan Artistik Diyana and I have been in the beauty industry since 2006. My first experience was as a makeup artist for NTV7 and Astro. The quality of PIXY Two Way Cake is good enough to be used by professional makeup artists, ordinary consumers and even students. For myself, I prefer to use it with the wet sponge technique because it lasts longer. An advantage of PIXY is that when you start to sweat, the makeup still stays on and it actually produces a glowing finish. Besides that, I mix Natural Beige (light shade) with Tropical Beige (dark shade) for contouring and shading to enhance my facial features.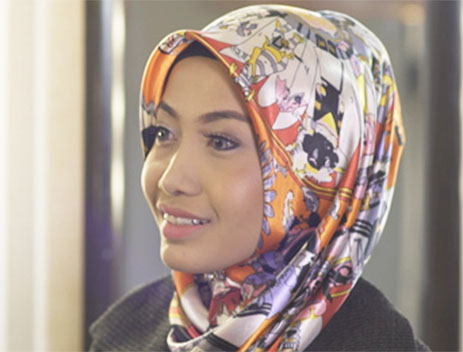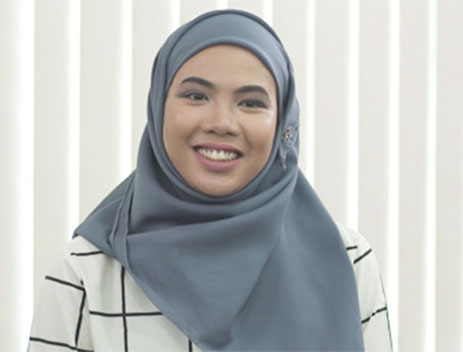 Noor Syahifah (Shasha)
I'm Shasha and I have just started my career as an executive in a bank. Before this, I have never worn any compact powder. But when I started to notice my friend's flawless skin, I had to ask "What are you wearing?", and she said "PIXY Two Way Cake". I bought and tried it on and thought "Ok, it's not oily and doesn't cause any negative effects". I have friends who ask "How come your skin has not turned darker even though you do sports outdoors?". From there I realised it helps to protect my skin. I always bring PIXY Two Way Cake in my handbag, and from the start until now I stay loyal to PIXY.
Nur Syazwani (Wawa)
I'm Wawa and I work as a Personal Financial Consultant. I use makeup often in my daily routine as I am also a part-time muslimah model. A makeup artist recommended PIXY Two Way Cake to me, and said that this product is suitable for everyone, whether you're a makeup artist or normal consumer. To me, PIXY Two Way Cake is so flexible, I use it as a natural base makeup for when I go hangout or for a heavier coverage sometimes when I have any modelling jobs. Even though I have tried other brands before this, I still come back to PIXY Two Way Cake because the result is so satisfying and it suits well with my skin.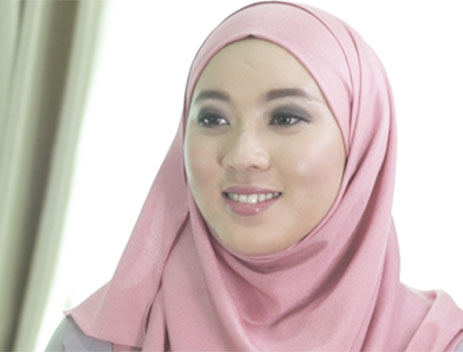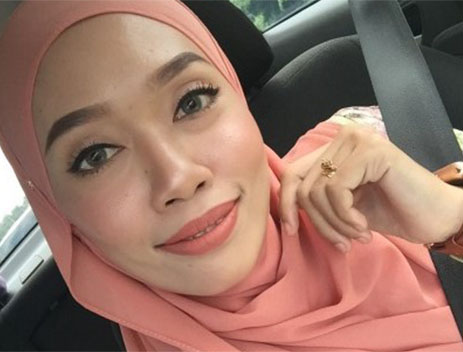 Ellya Nur Ain Ramli
I have been using PIXY since I was 21 years old and PIXY has become my go-to makeup for the past 7 years. Now I also use PIXY BB Cream as part of my base routine. The quality of PIXY's powder is at par with international brands because it lasts long and it makes your skin look flawless. Most importantly, PIXY is suitable for my oily skin and does not cause any allergies. I always get asked what product I use and my answer is: it has got to be PIXY.
Nur Nadida Asyilla
During my teenage years, I had trouble with acne and black heads on my skin. I've tried so many products from cream based to thick powder to hide my blemishes but I have not been satisfied by any of the products. That's before counting the problems of uneven application and melting under the sun, plus more pimples emerging because of such thick makeup on. One day, my friend noticed how engrossed in makeup I was and assured me that PIXY would do the trick. With a wet sponge and light application, all my skin worries vanished and it even left a natural finish! Since then, it has been 9 years that I have been a loyal PIXY user. The consistent usage of the product has also helped improve my skin and there are no longer any black heads. Thank you PIXY!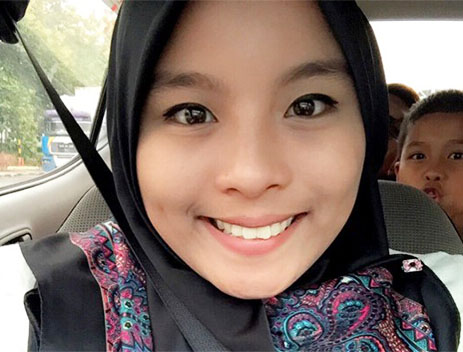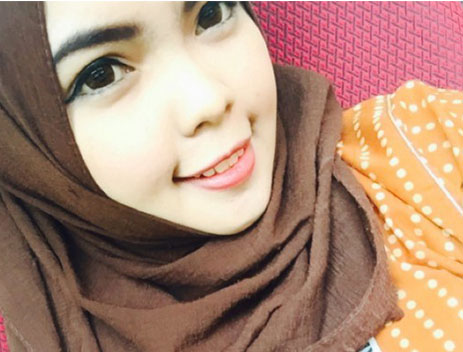 Nur Fatin Alya
I've been using PIXY compact powder since my schooling days. It was introduced to me by my Mum. Even after joining the work force, I still look for PIXY. It suits my skin so well and lasts from day to night if I go out late. It also applies evenly and covers up red spots around my nose. I prefer to use the powder with a wet sponge. It really lasts a long, long time! And my face looks flawless and even. Hehe. The PIXY compact powder also lasts for up to 6 months till I need to buy a new one, which means more savings. I even saw a makeup artist use PIXY when she was hired for my cousin's wedding! And I will definitely use it forever.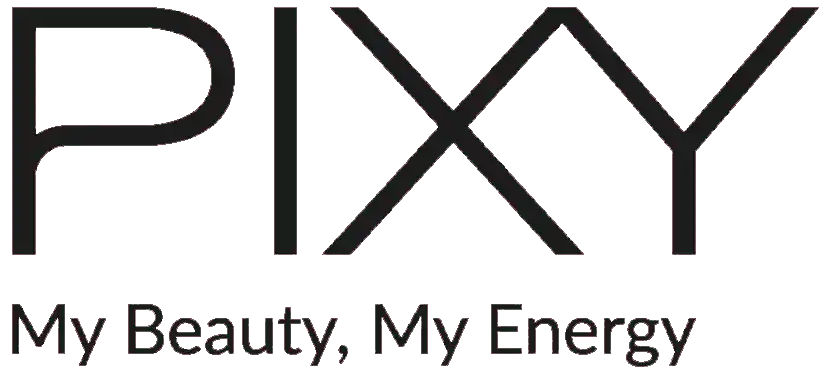 © COPYRIGHT 2021 PIXY COSMETICS. ALL RIGHTS ARE RESERVED.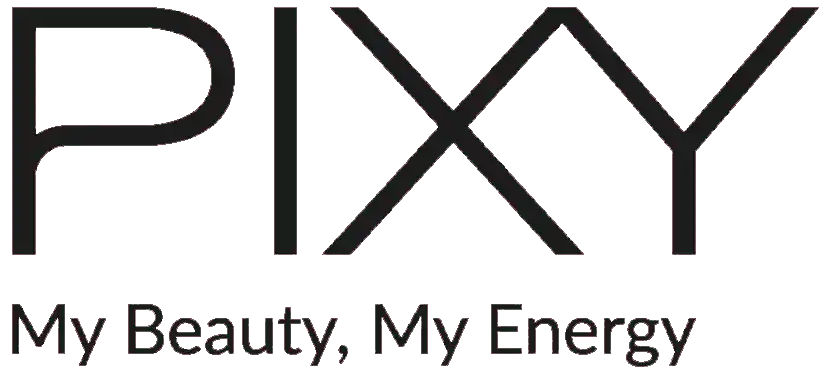 © COPYRIGHT 2021 PIXY COSMETICS. ALL RIGHTS ARE RESERVED.