Primer Hacks for Minimizing Pores
Big pores or small pores are living proof that something very little may cause a great deal of trouble. The fact is you can't completely get rid of your pores but there are ways to make them manageable and look smaller by camouflaging the bothersome pores. PIXY Make It Glow Beauty Skin Primer, as its name implies, smooths out uneven skin texture and reduces the visibility of pores so that your makeup will apply flawlessly. 
Here's how to effectively use PIXY Make It Glow Beauty Skin Primer to get perfect, airbrushed-looking foundation makeup! 
Step 1 
There's no way you could escape this step because hydration is the key! Regardless of your skin type, always prep your skin by applying skin care and moisturizing your skin. Then, a reminder to always wait for a good minute or two until your skincare is fully permeated to your skin before you move on to the next step. 
Step 2 
There are many ways of applying primers, whether you are using brushes or makeup sponges, it is still applicable. However, we advise applying the primer with your fingertips to provide equal coverage as well as to reduce product waste.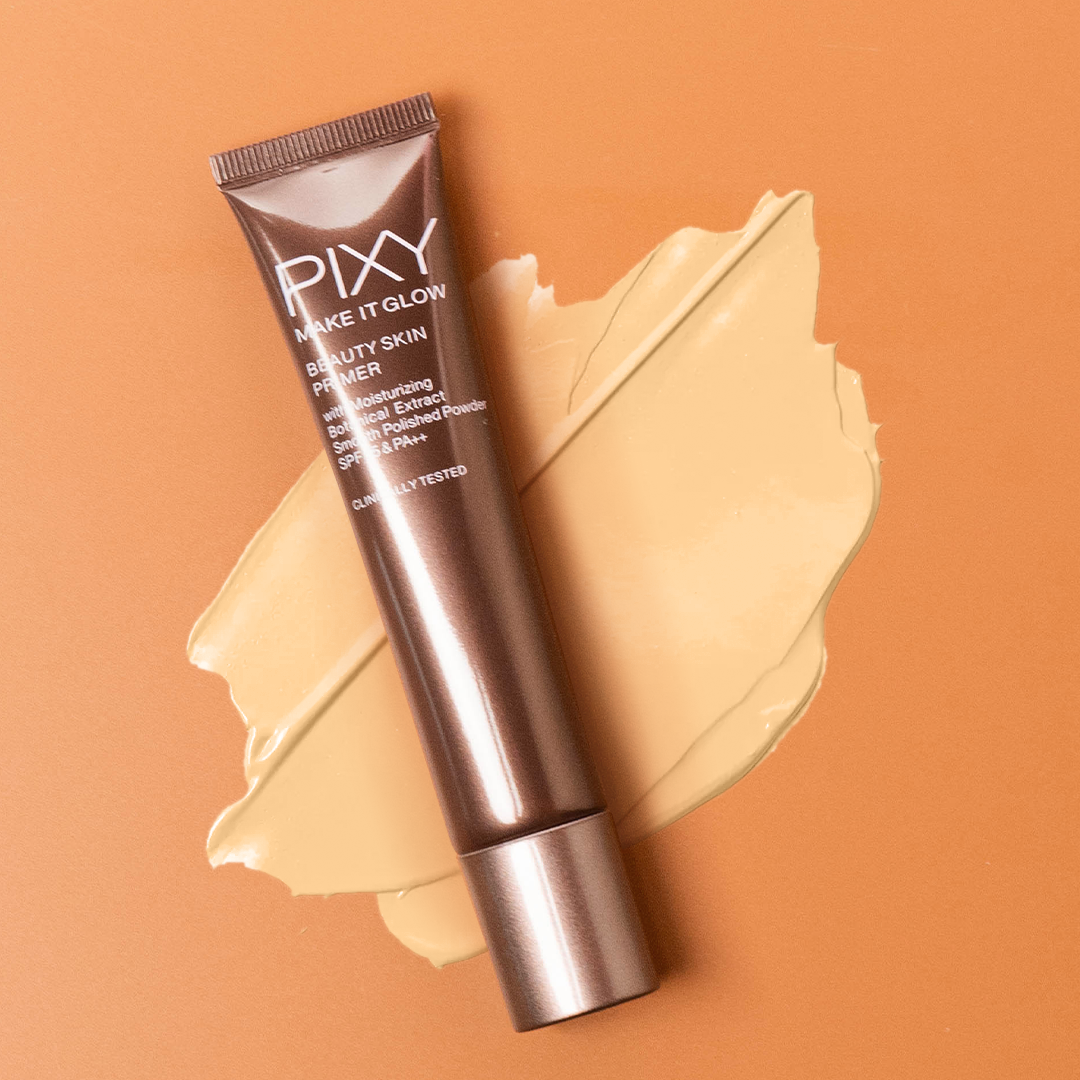 Step 3
Only use a pea-sized amount of the

PIXY Make It Glow Beauty Skin Primer

for open pores and apply it evenly all over your face. Here's the reminder, focus on the areas of the prominently visible pores, especially your T-zone area. 
Step 4
Lastly, instead of rubbing the primer into your skin like you would with a moisturizer, use gentle patting motions to softly press it into the skin. This will guarantee that the primer properly fills the open pores rather than merely covering them with a thin coating. 
There you have it! Say goodbye to your visible pores as PIXY Make IT Glow Beauty Skin Primer will be doing the job of covering all the pores.