5 Easy Steps To Avoid Cakey Foundation
Don't you get frustrated when your foundation looks cakey? Well, you are not alone. Whether things are not working out on that particular day or your skin is just not having it, cakey foundation is definitely an annoying thing that one has to experience. 
What if I tell you that there are tricks to solve it? But before we get to the best part, let us find out why our foundation is cakey.
Why Does My Foundation Look Cakey?
There are many factors contributing to this problem, firstly, the dead skin cells that clog your pores, which result in cakiness. Another thing that can cause your foundation to look patchy is you might layer your makeup incorrectly and this is pretty common. 
Other possible scenarios include dehydrated skin or you are just simply overdoing your foundation or concealer.
Here are a few secrets to avoid your foundation from looking cakey and patchy:
Exfoliate your skin
One of the tips to have a smoother base is by exfoliating your skin, probably 1-2 times a week. Doing this will remove the stubborn dead skin cells and you can finally have flawless makeup!
Prep your skin by using primer
Yes, you read it right! Always prep your skin with primer before putting foundation or concealer. PIXY Make It Glow Beauty Skin Primer contains SPF 35 & PA+++ and it will also make your makeup last longer!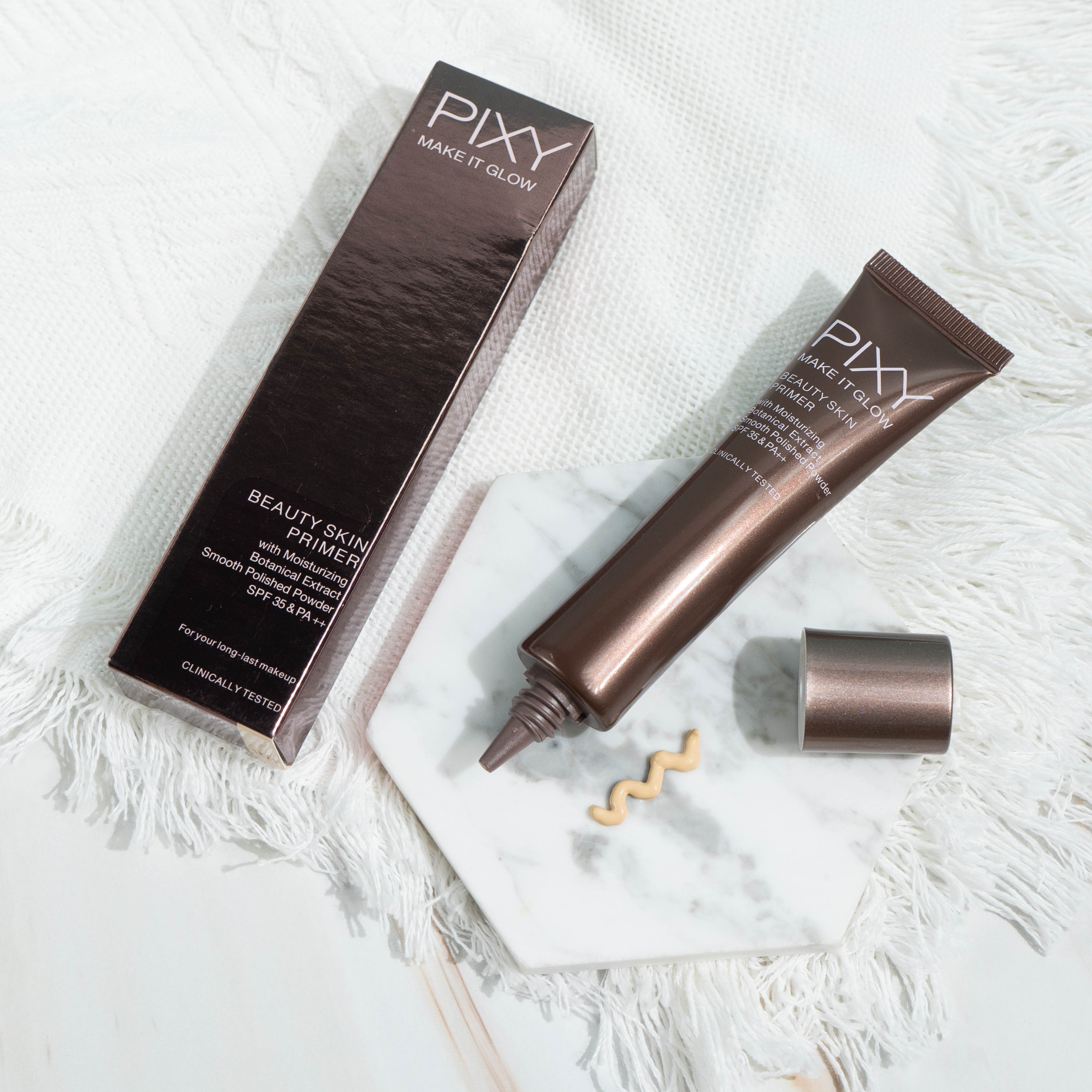 PIXY 4 Beauty Benefits Beauty Skin Primer
Set it with powder
Applying powder to set your makeup, especially foundation is a must. This is to prevent you from having a makeup meltdown. Use a loose or setting powder that has a lightweight formula and dap it to oily areas, like your T-zone or under eyes. Use PIXY 4 Beauty Benefits Loose Powder for a smooth-looking makeup. This lightweight powder can also be used to absorb any excess oil on your face.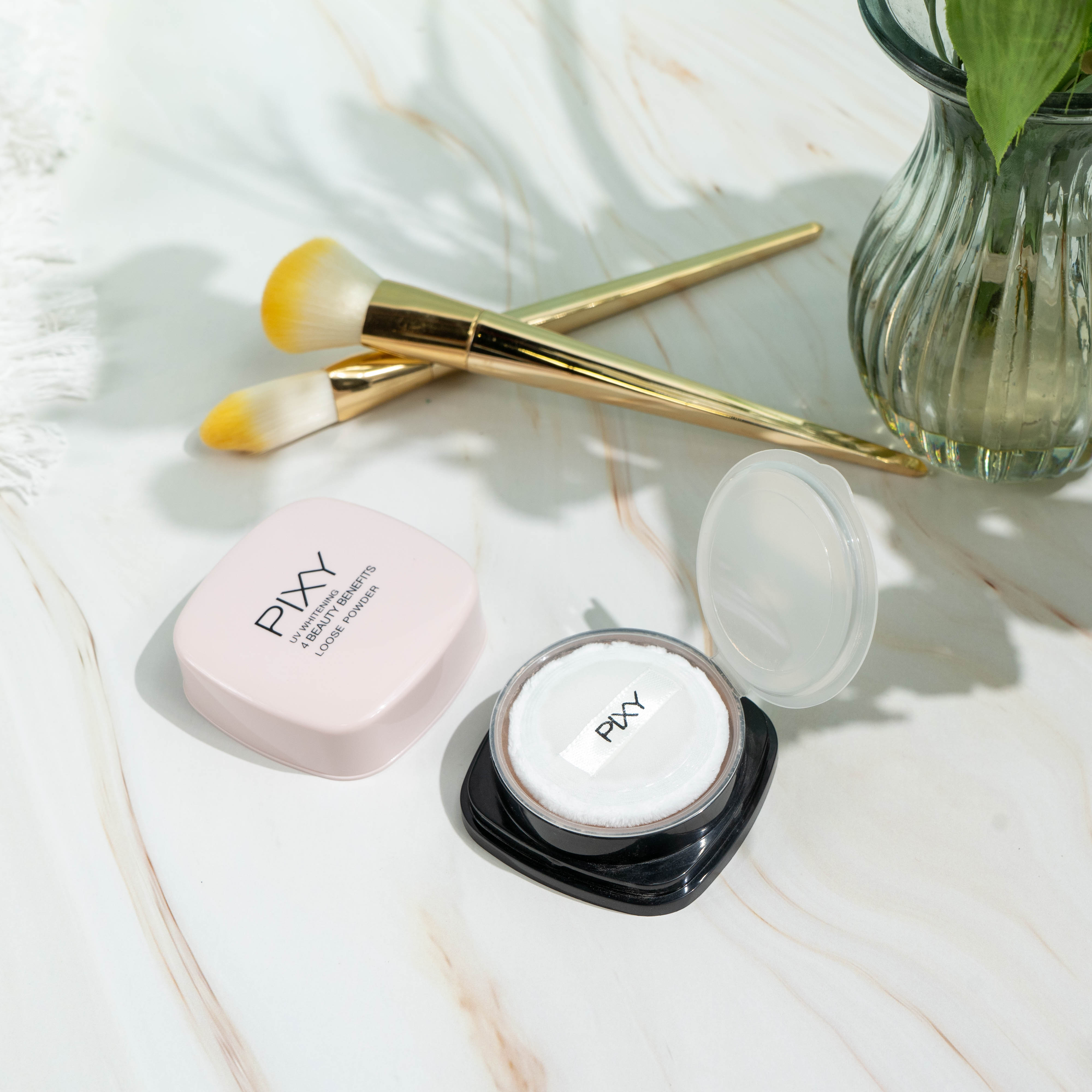 PIXY 4 Beauty Benefits Loose Powder
Use proper makeup tools
There are various options that you can use to apply your foundation, for example, you can use a damp makeup sponge and blend your foundation into your skin lightly. You can also use a foundation brush for a more precise finish.
Pick the right foundation
In order to get a flawless look, you need to choose the right foundation, according to your skin type. If you have oily skin, it's best to choose a foundation that has a matte-finish. If you're someone with sensitive skin, try to avoid ingredients that can cause irritation to your skin, such as fragrance and alcohol.
With the right method, you can say goodbye to cakey foundation and makeup.