The Difference Between Light Radiance And Pollution Off
Whether you are seeking to enhance your skin's radiance or protect it from the harmful effects of pollution, PIXY Glowssentials has got you covered. PIXY Glowssentials is a line of skincare products that are crafted with the intention of helping you achieve healthy and radiant skin.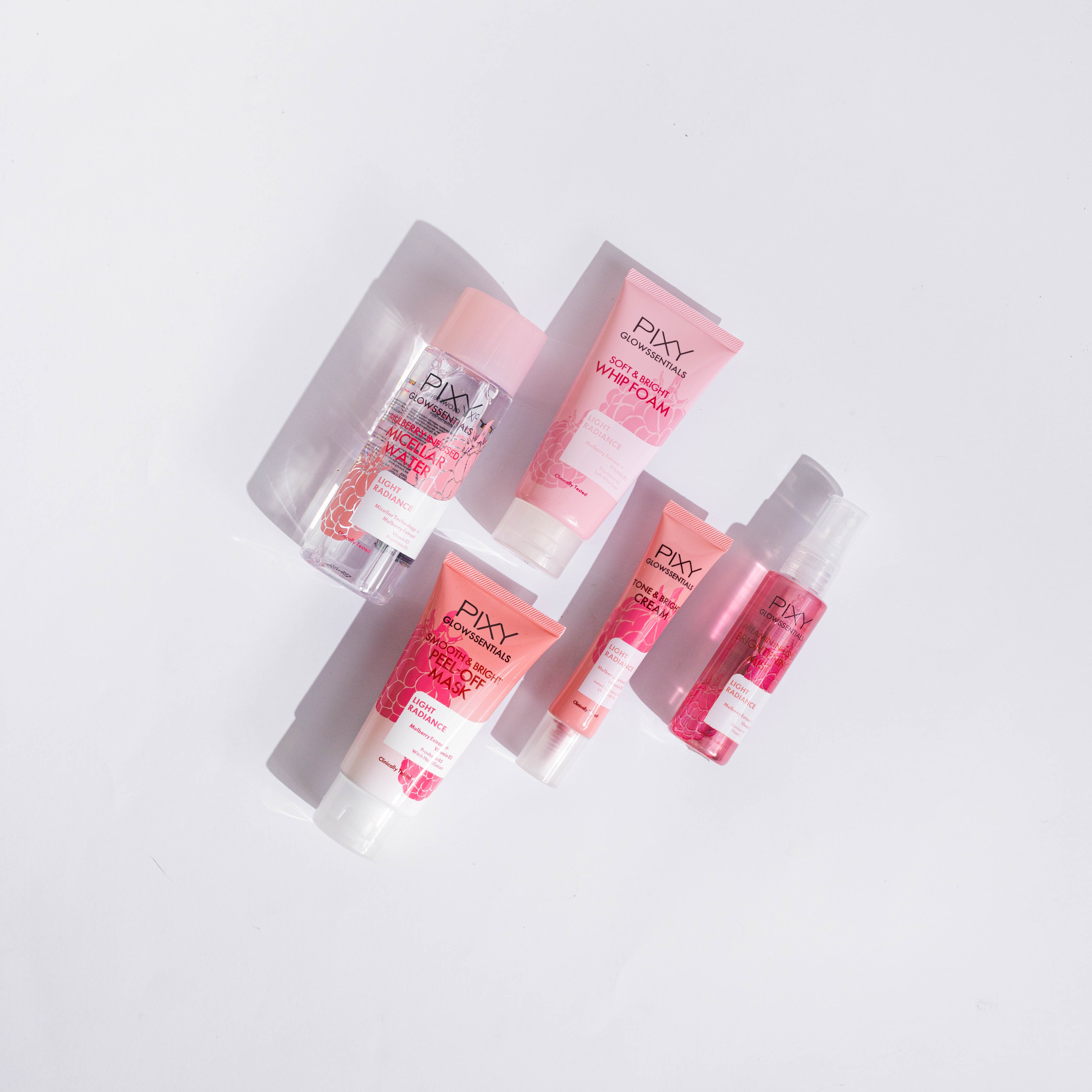 PIXY Glowssentials Light Radiance
PIXY Glowssentials Light Radiance is specifically formulated to boost your skin's radiance and give you that beautiful lit-from-within glow. It contains a blend of brightening and hydrating ingredients that work together to improve your skin's texture, tone, and luminosity. This lightweight formula absorbs quickly into the skin, leaving it feeling soft, smooth, and looking absolutely radiant.
PIXY Glowssentials Light Radiance contains a potent combination of skin-loving ingredients, including brightening agents like Mulberry extract, Vitamin B3, brightening and hydrating ingredients. These ingredients work together to fade dark spots and improve skin tone, while also providing essential hydration for a plump and radiant complexion.
Benefits of Light Radiance
Light Radiance is like the sunshine in a bottle for your skin. It offers a range of unique benefits, including:
Instant luminosity: It brightens your complexion, giving you that coveted lit-from-within glow.

Hydration boost: Moisturizes your skin, leaving it soft and supple.

Blurring effect: It minimizes the appearance of pores and fine lines, creating a smooth canvas for makeup application.

Enhanced radiance: It adds a touch of radiance to your skin, making you look naturally dewy and refreshed.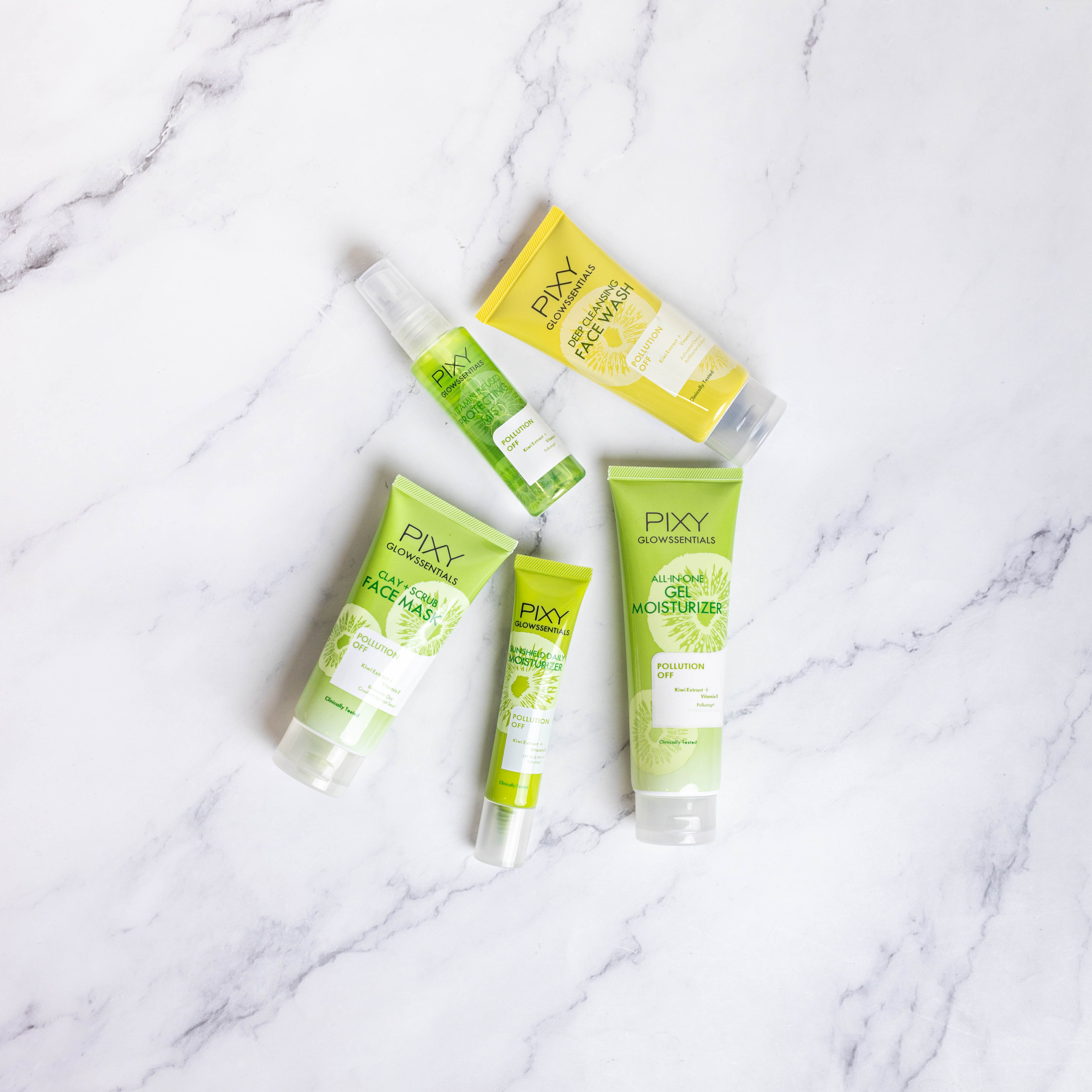 PIXY Glowssentials Pollution Off
PIXY Glowssentials Pollution Off is a skincare hero that serves as a shield against the harmful effects of pollution. It creates a protective barrier on the skin, preventing pollutants from entering the pores and causing damage. This lightweight formula is enriched with antioxidants and detoxifying ingredients that help neutralize free radicals and remove impurities, leaving your skin feeling refreshed and purified.
PIXY Glowssentials Pollution Off is formulated with a unique blend of detoxifying and protective ingredients, such as activated charcoal, kiwi extract, and pollustop and antibacterial agents. These ingredients help draw out impurities, fight free radicals, and reinforce the skin's natural defence against pollution. The lightweight texture ensures that the product doesn't clog the pores and can be easily incorporated into your daily skincare routine.
Benefits of Pollution Off
Pollution Off's superpower lies in its ability to shield your skin from the harmful effects of pollution. Here's what you can expect:
Pollution protection: It forms a protective barrier on your skin to prevent pollutants from clogging your pores and causing damage.

Anti-oxidant defence: Pollution Off contains potent antioxidants that fight against free radicals, reducing the risk of premature ageing.

Calming properties: It soothes and calms irritated skin, helping to restore its natural balance.

Lightweight texture: Pollution Off feels weightless on the skin, allowing for easy absorption and comfortable wear throughout the day.
Choosing the right PIXY Glowssentials Product for Your Skin Type
Before selecting the perfect PIXY Glowssentials product, it's essential to identify your skin type and concerns. Here's a quick guide to help you out:
Dry skin: Look for products with intense hydration and moisturizing properties, such as Light Radiance for a radiant boost.

Oily skin: Opt for lightweight formulas that control excess oil and provide a matte finish, like Pollution Off for added protection.

Combination skin: You can choose either Light Radiance or Pollution Off based on your specific concerns. 
Remember, everyone's skin is unique, so feel free to experiment and find the perfect match for your skin.