Balik Kampung with PIXY Skincare
It's the time of the month! No, not the one we ladies are facing on a monthly basis, but it is balik kampung time! In between planning your trips and packing, it is important that we come in prepared when it comes to our skin. 
Hence, we came to prepare some basic guides in preparing your skincare:-
Makeup Removal
Yes, we all know how tempting the bed is when our stomach is content with all the rendang and kuih raya. In the end of the day, sleeping with makeup on is never a good choice to make as clean skin needs to breath and renew overnight. Our Mulberry infused Micellar Water will help remove all makeup residue without using any water to rinse.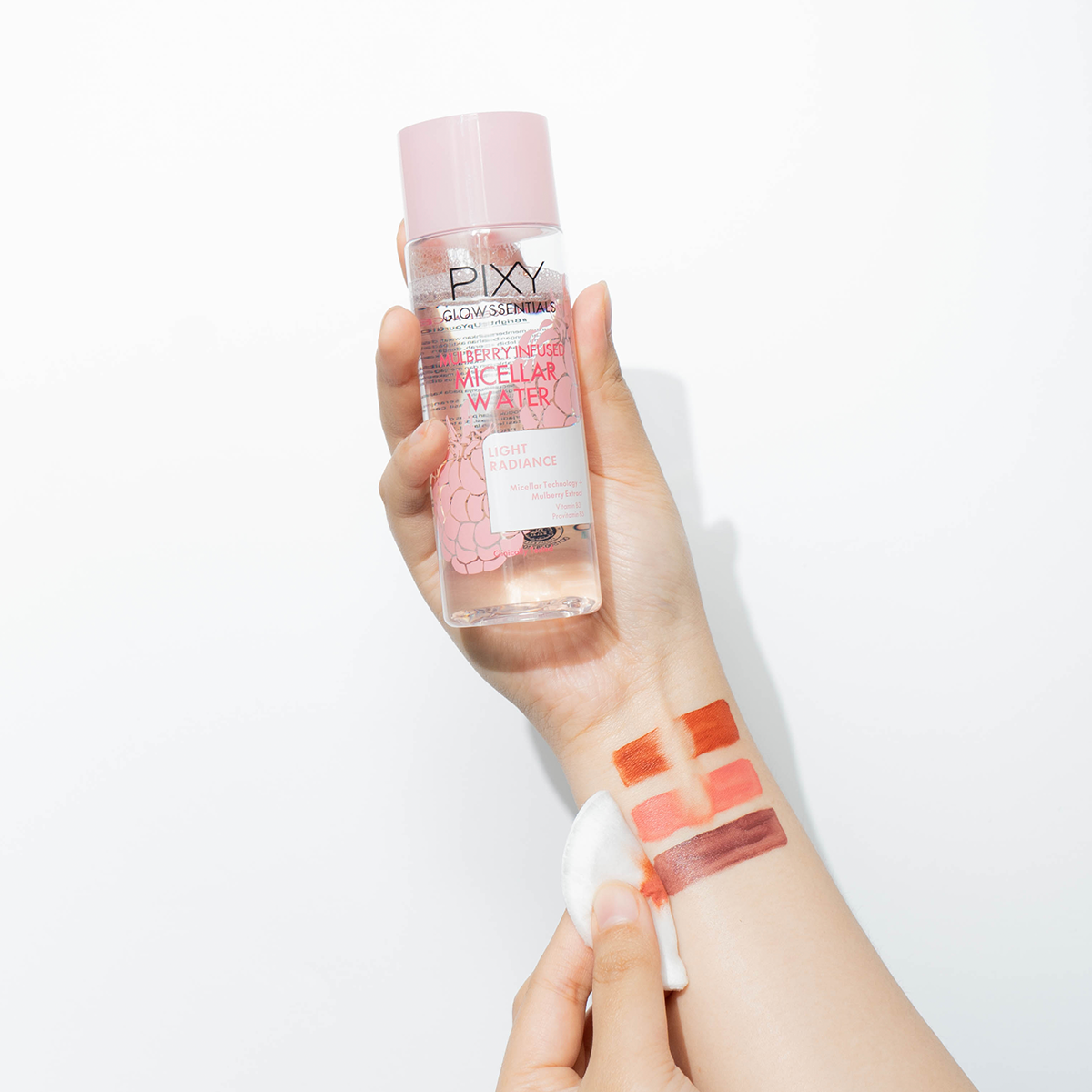 Face wash
Use our Soft & Bright Whip Foam to deeply cleanse your face without leaving your skin dry afterwards. Ingredients such as Mulberry extract and Vitamin B3 will definitely help leave your skin glowing and clean at the same time.
Face Mask
A major peel-off mask benefit is that it traps the moisture or ingredients in the skin and creates film that helps to hydrate while exfoliating the skin to remove all of the micro particles including blackheads and whiteheads. By using Smooth & Bright Peel-Off Mask, your face will feel smooth and bright with the help of Provitamin B5 and Witch Hazel Extract.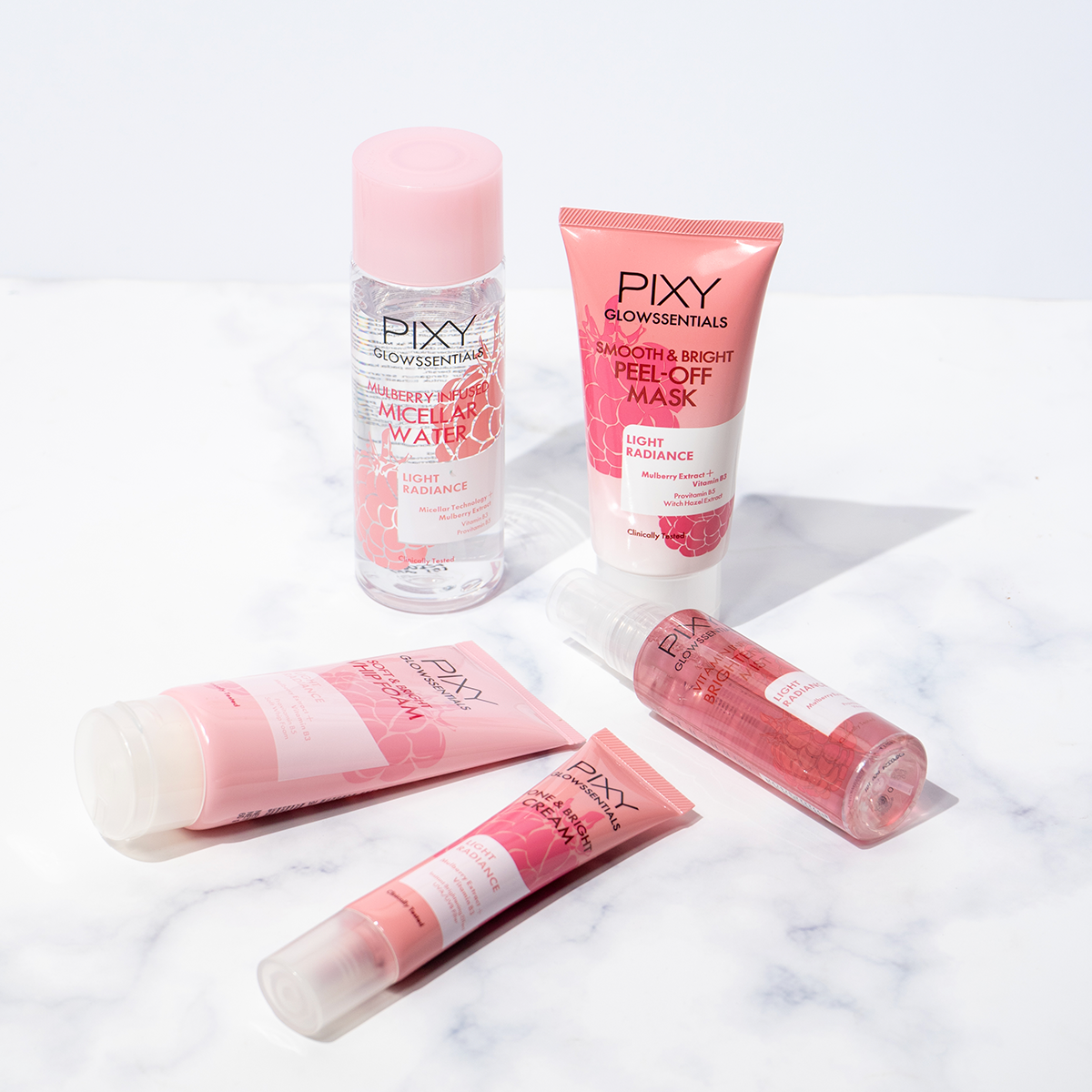 Moisturizer
The most important step among all but do make sure you apply it with clean hands! Our Tone & Bright Cream is a multifunctional moisturizer cream that has an instant brightening effect and helps brighten and even out your skin tone, keeping black spots and even acne scars under cover.
Face Mist
Delivering instant hydration, PIXY's Vitamin Infused Brightening Mist provides nutrition for your skin anytime, anywhere, at all times. Use this anytime of the day, even after the end of your skincare routine!
Now that we got you covered, say cheese with PIXY'S Glowssentials Light Radiance Series that will have you glowing in every selfie. Enjoy your holiday and don't forget to show off your radiant skin with us!