5 Ways to Achieve Bright Glowing Skin
You may be wondering what you should do to achieve glowing skin. You know the one where the skin appears to be lighted from within, brighter and more radiant. This must be the result of years of using pricey skincare products, right? Well, you are wrong and we're here to help teach you some inexpensive hacks and simple methods to achieve that peeled-egg skin. 
Step 1: Double Cleansing
Yes, you cannot escape from the fact double cleansing is the first step to achieving glowing skin. Cleansing assists in removing dirt, oil and grime that have built up on the surface of your skin, giving it a lifeless appearance. However, sometimes a single cleansing is insufficient to guarantee that all dirt and impurities are eliminated from your skin. Use PIXY Glowsssentials Light Radiance,  Soft & Bright Whip Foam that can gently cleanse your face without drying your skin or PIXY Glowssentials Light Radiance, Deep Cleansing Face Wash that has Activated Charcoal to deeply clean your face from pollution particles. 
Step 2: Exfoliation 
Did you know the dirt, oil, makeup, sweat and dead skin cells blocking your pores can cause numerous skin issues like acne? Hence, that is the main cause of the dull appearance! Exfoliation will aid in clearing out clogged pores and make room for the radiant skin that is hidden beneath the dirt. Now, sit back and relax as we have 2 tips on how to fix your skin dullness.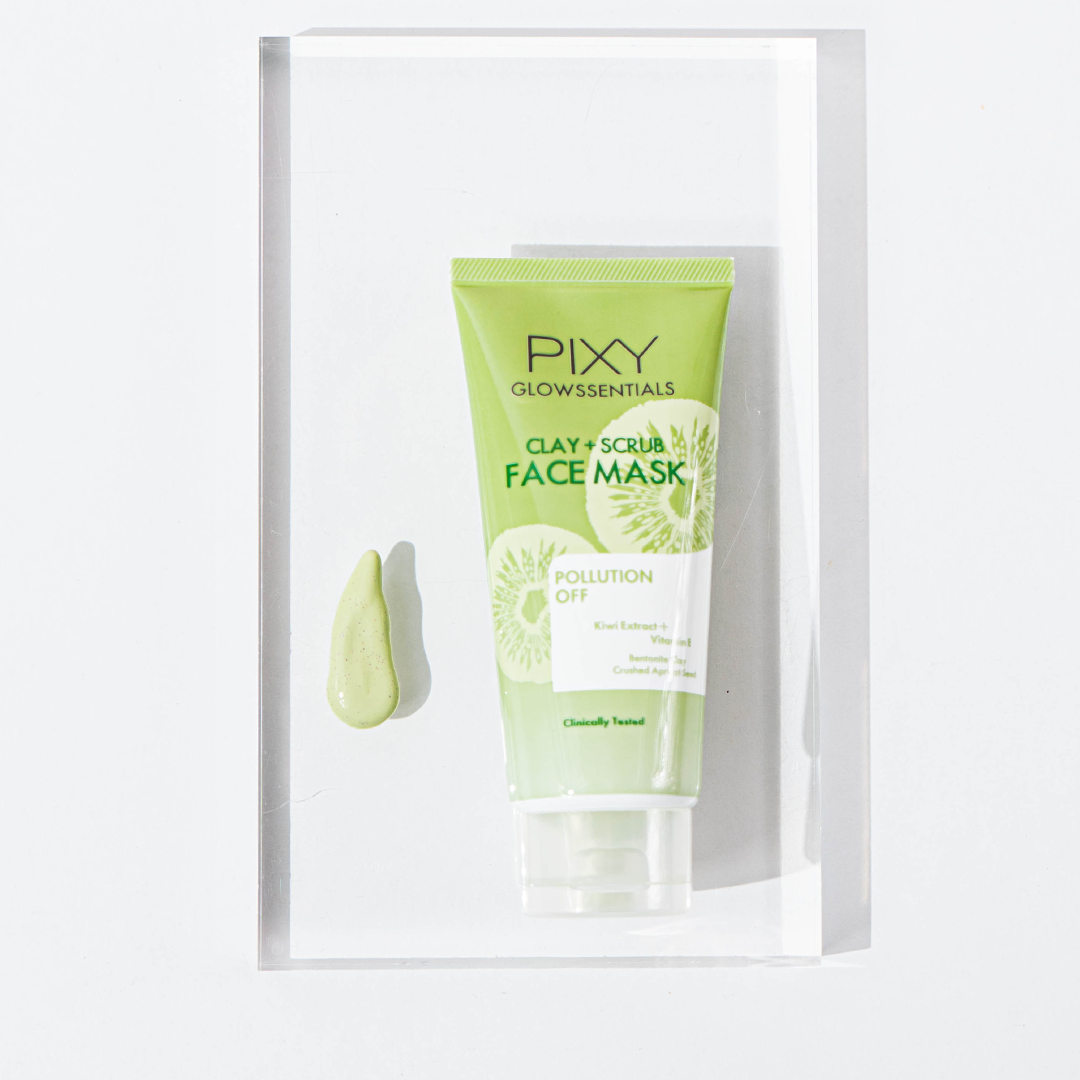 Use PIXY Glowsssentials Pollution Off,  Clay + Scrub Face Mask

to exfoliate your skin once or twice a week, depending on your skin type. If you're wondering why you would want to rub harsh ingredients against your skin, exfoliating releases accumulated dirt by going a little deeper than you would with a regular face wash. As a result, your skin will be less flaky and more refined.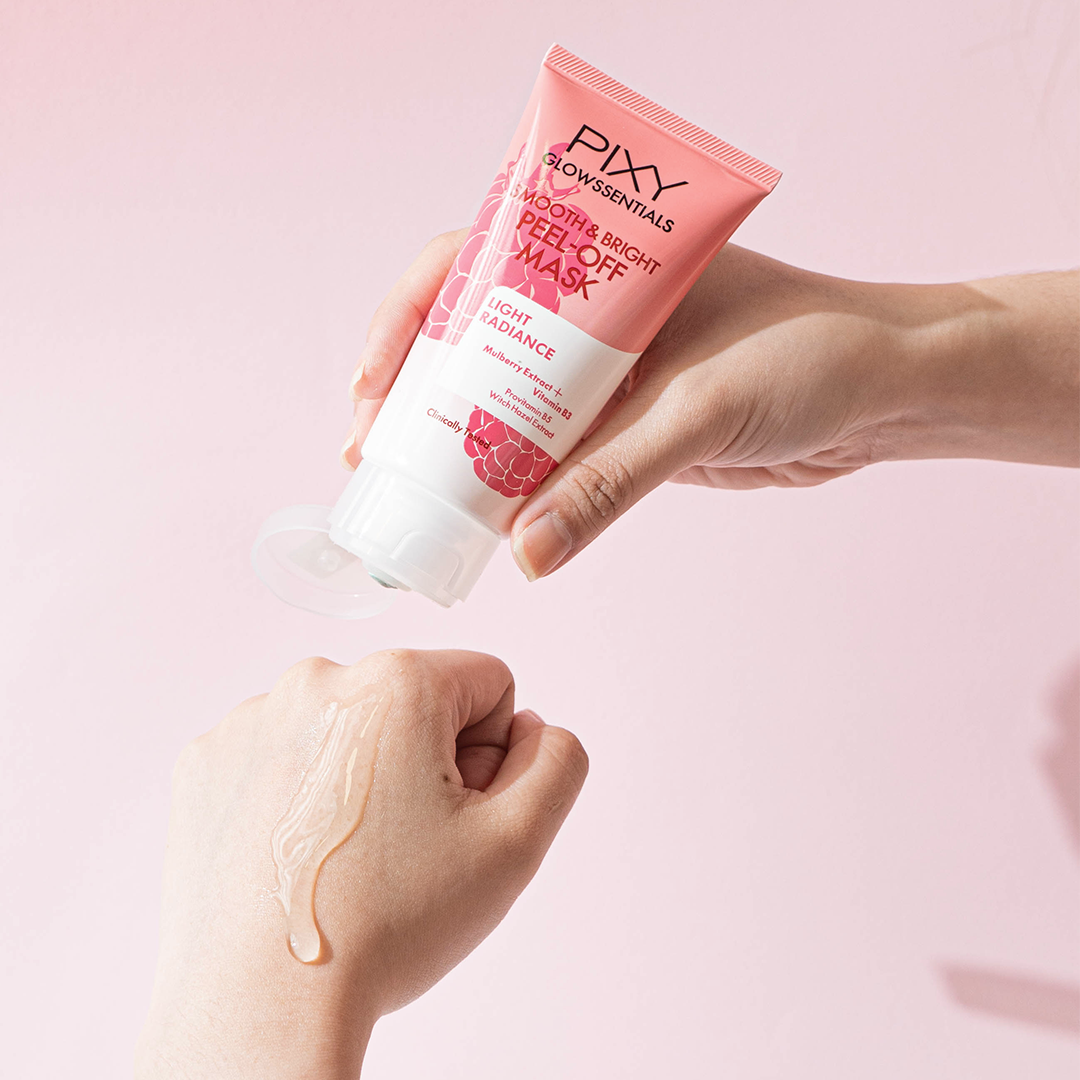 Use PIXY Glowssentials Light Radiance, Smooth & Bright Peel-Off Mask.

When you apply a peel-off mask to your face, it affects the epidermis. As the mask dries and is peeled off, the dirt and dead skin that accumulates on the top layers of your skin are eliminated. Your complexion becomes instantly more vibrant and clear. It also helps to get rid of blackheads and whiteheads. 
Step 3: Mist 
After a thorough cleanse, it is the perfect time to apply mist! Apply PIXY Glowssential Light Radiance Infused Brightening Mist or PIXY Glowssential Pollution Off, Vitamin Infused Protecting Mist to quench your skin's thirst. 
Step 4: Hydrates your skin 
When your skin is toned and nourished, always make sure you keep your skin hydrated. Use PIXY Glowssentials Pollution Off, All-in-One Gel Moisturizer or PIXY Glowssentials Light Radiance, Tone and Bright Cream to maintain a healthy balance of moisture in the skin. 
Step 5: Apply your sunscreen! 
It is crucial to wear sunscreen because it lowers the risk of developing skin cancer and delays the onset of wrinkles and other early indications of skin aging. This step is required for your AM routine and make sure this is a daily routine. Apply around two or three fingers' amount of SPF on your face and neck.