5 Causes of Skin Concerns
What are the 5 causes of skin concerns that you might have?
Acne. It is one of the most common skin problems. Teenagers may think they have the strongest claim to this problem, but the reality is that puberty is just the start of your problem with pimples. Acne can develop for a wide variety of reasons, and many treatment options can work to alleviate acne issues, regardless of your age. It can be hormonal, stressful, polluted environment or unsuitable product used.
To protect your skin from dirt, dust and a polluted environment, PIXY Glowssentials Pollution Off might just be the one your skin needs. It is formulated with Kiwi Extracts and rich in vitamin E to soothe your skin and nourish your skin.
Dry Skin. Several causes lead to dry skin. The common one is eczema. While eczema is typically used in a way that would denote a singular medical issue, the concern itself is more of an umbrella term to describe a series of skin issues that can fall into this category. But dry skin also can be caused by weather, and lack of liquid in a person's diet too. To help reduces the problem, a good skincare routine can be helpful along the way. For instance, the PIXY White Aqua range is recommended for combination to dry skin types. It contains hyaluronic acid and other moisturizing ingredients that help with dryness.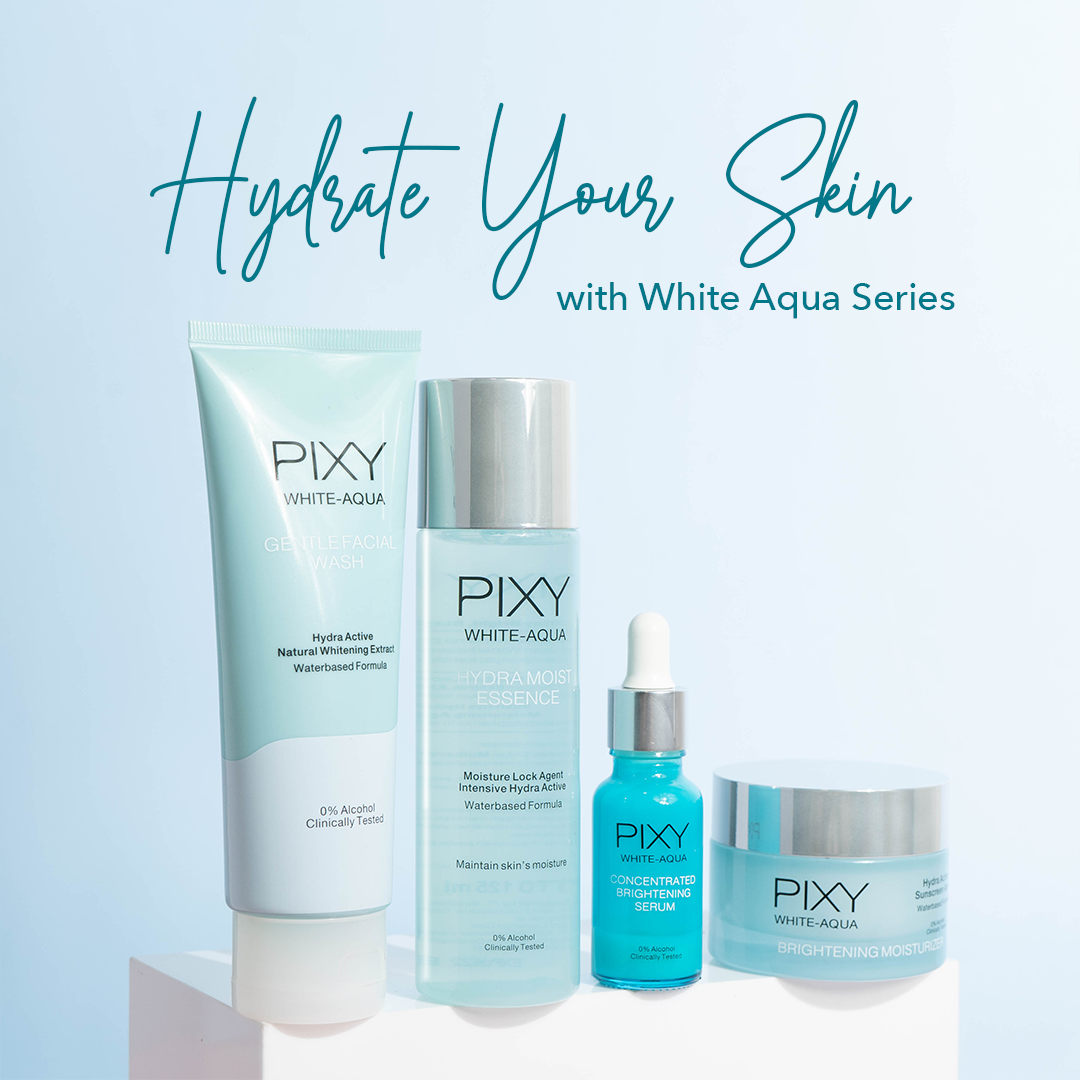 Hyperpigmentation / Dark Spots

. Exposing your skin to UV rays too much without protection can cause hyperpigmentation or dark spots. It is best to protect your skin with suitable products rich in Vitamin B3 and superfruits such as

PIXY Glowssentials Light Radiance Tone & Bright Cream. A multifunctional moisturizer cream that has an instant brightening effect. It helps to instantly brighten the skin and still look natural, disguising black spots and acne scars so that the skin tone looks more even.

Sunburn

. Same to hyperpigmentation, sunburn is caused by prolonged exposure to UV rays. Daily protection is needed when you live in South East Asia weather. It is advised to use sunscreen with SPF 30 and above even when you are staying indoors most of the time.

PIXY Glowssentials Pollution Off Sunshield Daily Moisturiser

is suitable to be used as a daily moisturizer that protects the skin from sunlight and polluting particles, such as dust, smoke, and dirt.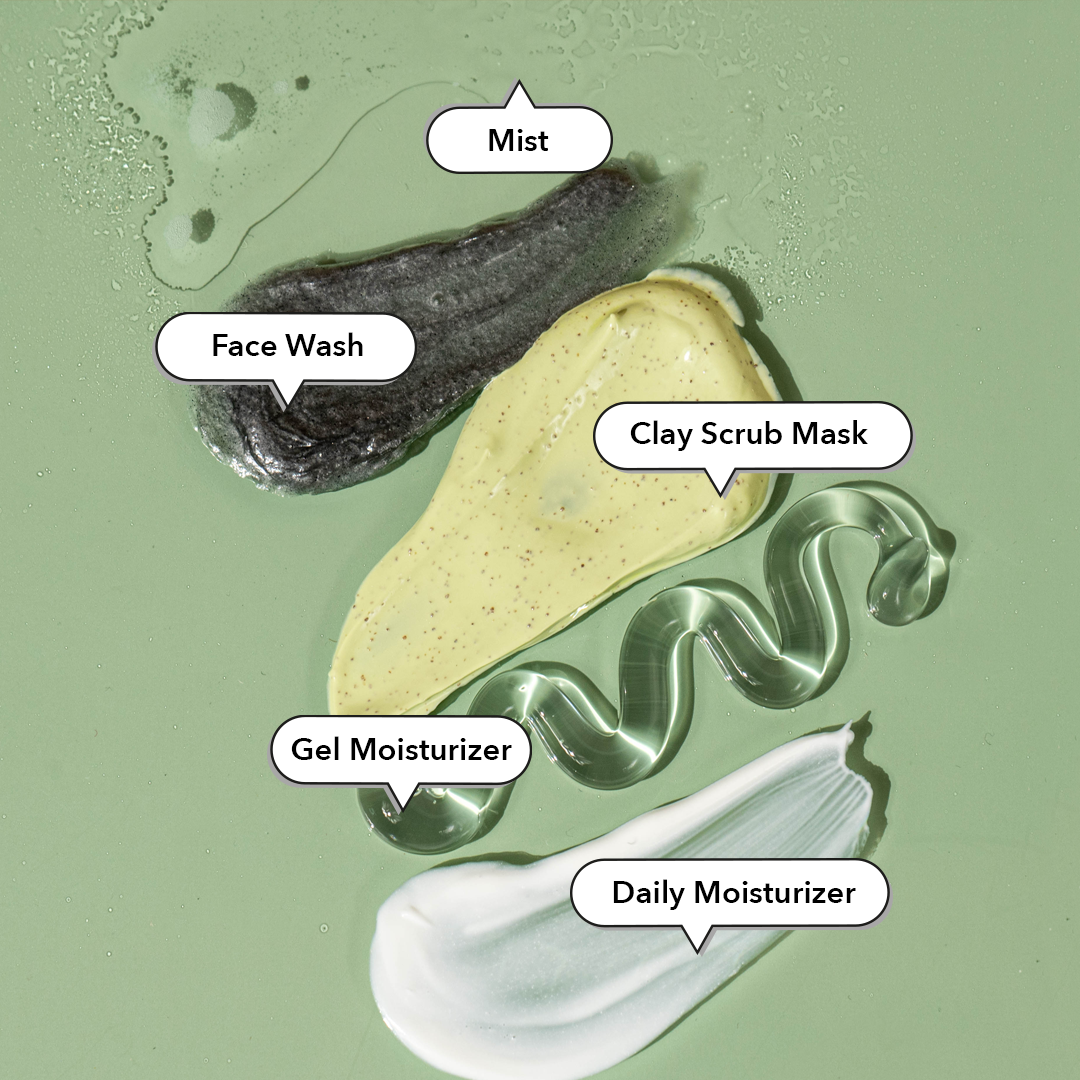 Clogged pores

. This is a common skin concern if you are a daily makeup user. Cleansing your face using micellar water and facial cleanser does not always work. Sometimes, makeup residue tends to clog up the pores and it causes other skin concerns such as acne, blackheads/whiteheads and tiny bumps. What you can practice as part of your weekly routine is incorporating a clay mask or a peel-off mask to help your skin condition. 
PIXY Smooth & Bright Peel-off Mask

works best to remove unwanted dead skin cells and removes dirt so that the face feels smooth, bright, and glowing.

PIXY Clay + Scrub Mask

is the 2-in-1 wonder you ever need. It is equipped with natural scrub to clean your face from excess oil, pollution particles*, and dead skin cells down to the pores for smooth, bright, and glowing skin.
Now that you understand better your skin concerns and how to overcome them, time to shop for those products!