New year new skincare routine? YES!
There are so many important factors to consider when narrowing down the best skincare products and trends to keep up with. But what are 2023 skincare must-haves? Let's go through 4 easily found skincare must-haves!
1. Multi-use product
We love a good multi-use product! Not only does it save money, but it also helps in skipping some steps in the routine. What is the best multi-use product can we incorporate into our skincare routine? 
Just like your tub of petroleum jelly that you use all over your body to help with skin dryness, PIXY Glowssentials Pollution Off All-in-One Gel Moisturiser – a multi-functional gel moisturizer too can be used on the face and all parts of the body as a moisturizer or base makeup. Not only is it moisturised, but it is also rich in Vitamin E, antioxidants dan Kiwi Extract!
Isn't it cool? You get the most of the product at one price!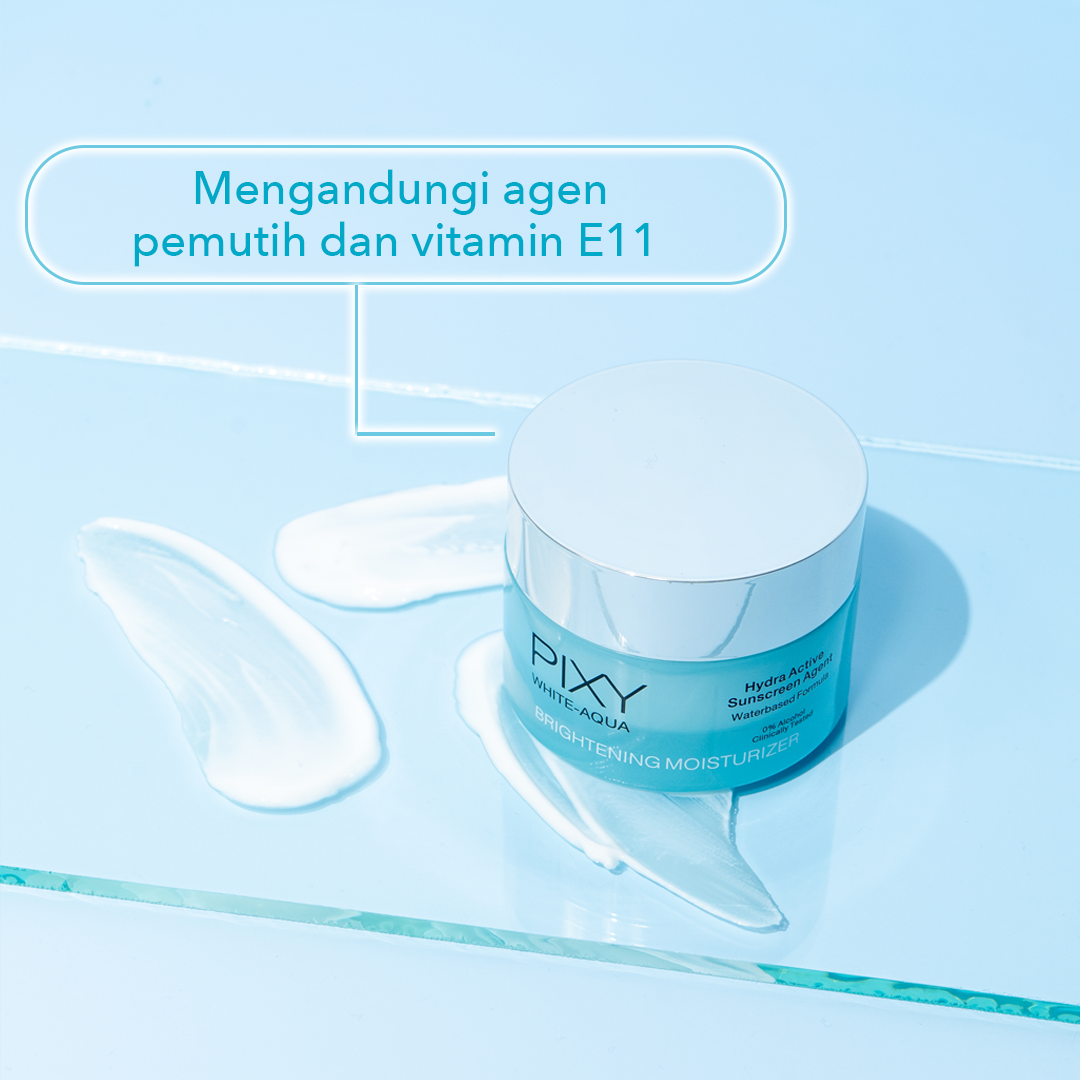 2. Hydrating Ingredients
The easiest way to get glowing, healthy-looking skin is to make sure your skin is effectively moisturized. But doing so—and finding the right product to do this—is a little more complicated than it seems.
First, know that there is a difference between moisturizing and hydrating ingredients. Hydrating ingredients are hydration—water—into the skin. Moisturizing ingredients, on the other hand, help keep that hydration in the skin.
With PIXY White Aqua Brightening Moisturizer, you get the best of both worlds. It is complete with Hydra Active which hydrates, moisturizes and refreshes your skin. Besides that, it contains a Natural Whitening Complex with a combination of Yam Bean Extract and Vitamin C that help brightens the skin and diminish blemishes and uneven skin tone. 
3. Provitamin B5
There's a reason Provitamin B5 makes its way into so many beauty products – it promotes soft, supple, comfortable skin. Combining easily with many ingredients, it works particularly well alongside other thirst quenchers such as hyaluronic acid, glycerin and ceramides. 
A humectant, panthenol can attract and hold moisture in the skin. Its ability to fill the gaps between dead skin cells means it also helps to soften the skin. Hence, PIXY Glowssentials Light Radiance Vitamin Infused Brightening Mist is formulated with Provitamin B5 to help moisturize and provide nutrition for your skin. 
4. SPF
Many of us already know we need SPF when we're out and about on the beach, etc. But if you want to keep your skin looking radiant and healthy long term, you also need to wear sunscreen daily. Here are the reasons why:
Protects against sunburn
Did you know that sunlight consists of two types of harmful rays, UVA and UVB rays? UVA rays (also used in tanning booths) are mainly linked to long-term skin damage like the formation of wrinkles and are also associated with some skin cancers. However, UVB rays are responsible for sunburn and are thought to cause most skin cancers. Not only are sunburns painful, but they also have a direct link to the most deadly types of cancer.
Prevent early ageing, wrinkles and fine lines
When it comes to developing wrinkles, fine lines and crow's feet, one of the most effective preventative formulas is sunscreen. Lengthy exposure to UVA rays prematurely ages your skin and results in the loss of collagen and skin elasticity. Approximately up 90% of visible signs of ageing are caused by sun damage. By introducing SPF into your daily skincare routine, you're warding off the early signs of ageing with minimal effort.
Prevent blotchy/hyperpigmentation
Uneven skin pigmentation (or hyperpigmentation) refers to parts of the skin becoming discoloured or darkening inconsistently. This can be hereditary, but it can also be caused by sun exposure. Blotchy skin or dark spots may spring up on the face, hands and other parts of the body regularly exposed to the sun.The good news? There is a simple way to avoid dark spots (as well as sunburn, wrinkles and skin cancer) – and the solution is wearing sunscreen rain or shine, not just in summer. Time to incorporate your skincare routine with SPF and PIXY have the right products for you – PIXY Glowssentials Pollution Off Sunshield Daily Moisturizer.
Applying sunscreen daily may seem like an unnecessary step to add to your skincare regimen, especially if you are just going from the car to your office and back again, but it is crucial to maintaining the health of your skin.