Are Serums & Essences The Same? & Correct Steps To Apply A Skincare
People always think that serums and essences are the same when they are not. They might deliver the same function but the truth is there are some slight differences in them. First, let's get to know both of them and how you can incorporate them in your routine.
What is serum? 
Serum is a skincare product that is used before you moisturize your skin and it is a highly concentrated product that contains active ingredients. The high concentration in serums enables them to access the deepest skin layer, which then can help to hydrate and repair it. They are usually clear, gel-based, or liquid and are thicker than essences. A face serum can bring many benefits, depending on your skin concern. 
Let's take a quick look at the key benefits for a face serum:
Absorbs quickly to your skin

Helps with sensitive skin or redness

Reduces the appearance of fine lines or wrinkles
There are many types of serums available in the market, for instance hydrating, antioxidant, anti-aging, and color correcting serums. All of them deliver different functions so you need to choose wisely depending on your skin issues. If you are looking for a serum that can brighten and even out your skin tone, try using PIXY White Aqua Concentrated Brightening Serum. It contains niacinamide which helps in improving skin tone and reducing fine lines. This serum also has intensive moisturizing agents that can make your skin stay moisturized.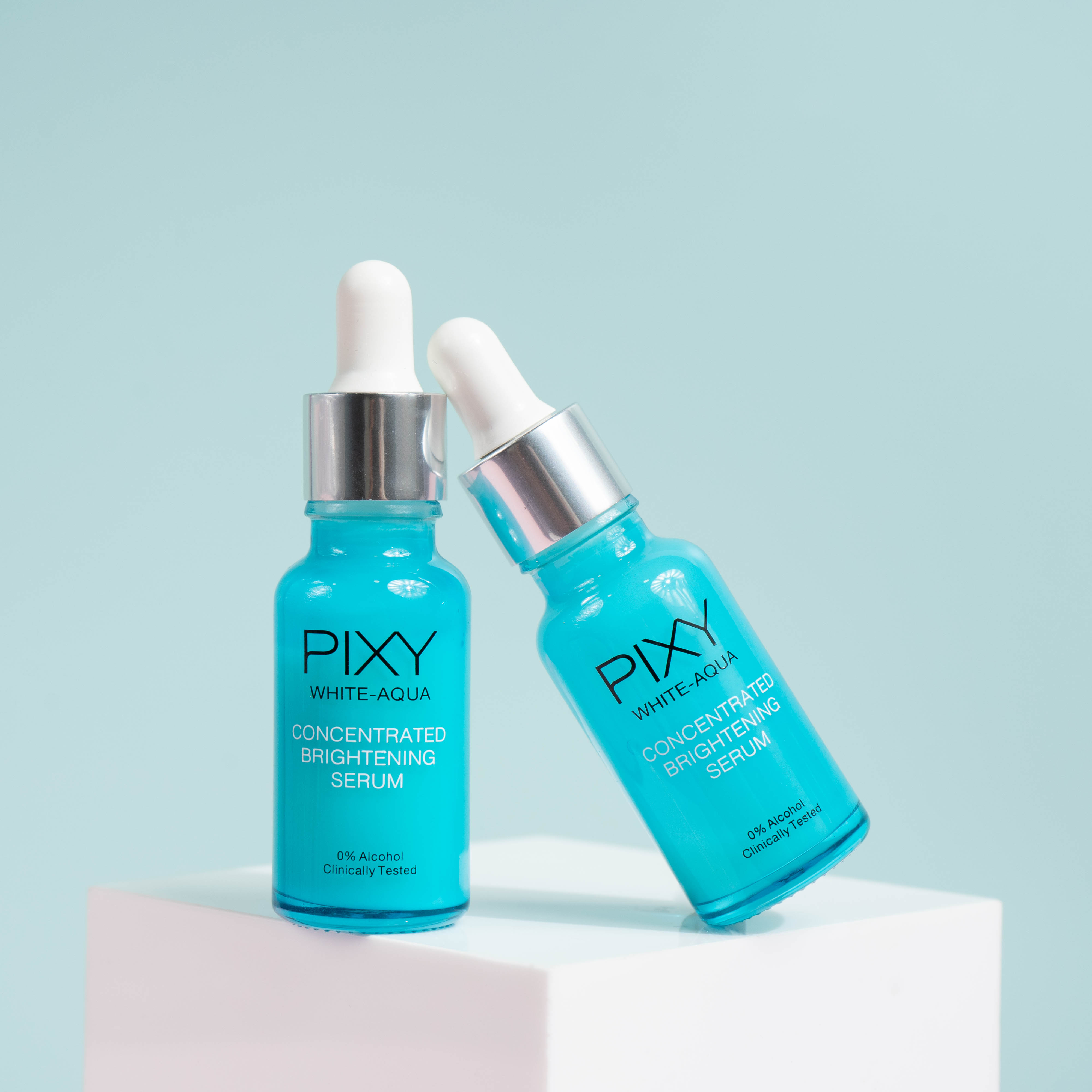 PIXY White Aqua Brightening Serum
What is essence?
Essence is a skincare product that you use after toner and before moisturizer. It is water-based and contains active ingredients, which are to address your skin concerns. Serums and essences are very similar in terms of functions, but they differ in texture. Serums are more concentrated while essences have a watery texture. There are many types of essences available in stores, for instance hydrating essences for dehydrated skin and brightening essences for dull skin. If you are looking for an affordable essence that can help brighten and maintain your skin moisture, we have PIXY White Aqua Hydra Moist Essence just for you! It is completed with Vitamin C and Mulberry Extract that helps brighten your skin as well as making it feels fresh all day long.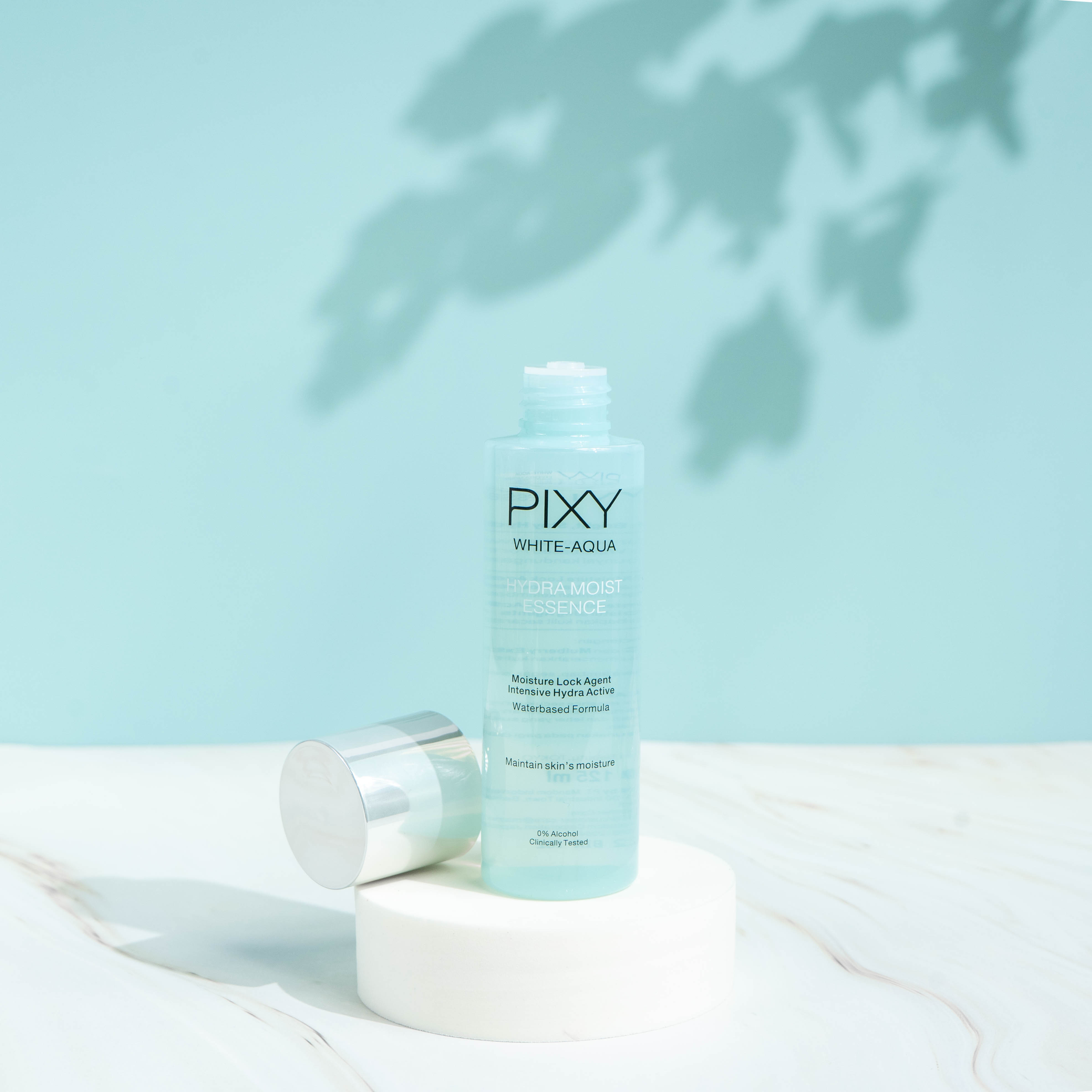 PIXY White Aqua Hydrating Essence
How to achieve clear skin & the correct steps to apply skincare
Achieving a clear skin may sound easy but the truth is, it requires a lot of effort. You have to know your skin type, use the right product, and even know the right technique to apply one. So how do you apply serums and essences on your skin? Let's find out!
First, you need to cleanse your face with a face wash. Use PIXY White Aqua Gentle Facial Wash for a brighter and moisturized skin. It contains Yam Bean extract that helps in brightening your skin and the most important thing is, it is alcohol-free.
Next, you can apply a face toner and essence afterwards. For essence, PIXY White Aqua Hydra-Moist Essence has Aloe Vera extract that can moisturize your skin as well as reducing skin irritation. This product is definitely perfect for those who are struggling with sensitive or dry skin.
If you want to look fresh in the morning, try using PIXY White Aqua Concentrated Brightening Serum at night before sleep – White Aqua Serum is meant for night usage. It contains a brightening agent and the best thing is, it is a water-based product and absorbs quicker to your skin. It also has Vitamin B3 and Mulberry Extract that helps your skin to look healthier and moist in the morning after.
Now that you know the difference between a serum, an essence and how to include them in your daily routine, don't forget to try it out! Always make sure you know what your skin needs and do a lot of research. Time to shop with us now!